Our Trainers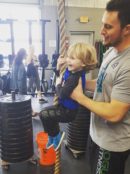 James Norton
Owner / Head Coach
BS Exercise Science, University of North Alabama
CrossFit Level 2 Trainer
CrossFit Endurance Trainer
USAW-L1 Sports Performance Coach
AHA CPR/AED/BLS Certified
Years CrossFitting: 7
First CrossFit Workout: "Elizabeth"
Favorite Workout: "Cindy"
Favorite Exercise: HSPU
Favorite Lift: OHS
Why I CrossFit: I train CrossFit to increase my health and wellness, maintain physical readiness for my military obligation, and to see how far I can push myself each day.
Fun fact: James cheats on his diet 2-3 times per week at Taco Bell and is currently counting down the days till the beefy crunch burrito is back on the menu.
James is married to his lovely wife Holly. They reside in Muscle Shoals, AL.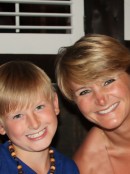 Katy Haddock
– CrossFit Level 1 Trainer
– Les Mills' BodyPump, RPM, and Body Combat Certified
Years CrossFitting: 5
Favorite workout: DT
Favorite exercise: Burpees! Push-Ups
Favorite lift: Power Clean
Why I CrossFit: Exercise is what I do. I appreciate the physical and health benefits of staying active, but CrossFit is so much more for me. It's my sanity. It's the feeling of community like I have never experienced. It's my hobby. It's the most challenging, fun, rewarding workout I have ever participated in.
Fun Fact:
Katy truly loves helping people reach their health and fitness goals. Please feel free to reach out to Katy!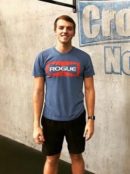 Taylor Cooper
CrossFit Level 1
Curewntly pursuing Bachelors degree in Finance at the University of North Alabama.
Why I CrossFit: I train CrossFit so I can be well adapted to whatever challenges life may throw at me. I also love CrossFit because it gives me a mental break to worry only about exercising and becoming a better version of myself.
Fun Fact: I mainly enjoy working out for the loud music and the cool gym clothes. My idea of a rest day is to play video games all day long and eat whatever I can get my hands on.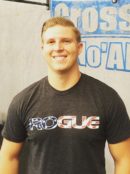 Isaac Michael
Currently attending UNA for a BS Fitness Management
CrossFit Level 1 Trainer
Years CrossFitting: 3
Favorite Workout: "Murph"
Favorite Exercise: Rowing
Favorite Lift: Snatch
Why I CrossFit: To be mentally and physically prepared for whatever life throws at me, being prepared for my military obligation, and making a better me today than I was yesterday.
Fun Fact: I can juggle, quote/re-enact just about any movie I've watched. I dance everyday, even if I do look like an idiot, but if I can make someone smile and possibly brighten their day, then it was worth looking like an idiot. My nutrition plan is "eat everything in sight!"
Sent from my iPhone